Instructions for how to handle tickets for Ford Field events
Step 1
In your cell phone's App Store, download the Detroit Lions Mobile App. Even if your event is not a Detroit Lions event, they are still who put on the event, so all communications will be from the Detroit Lions.
Android users, please search your Google Play store for "Detroit Lions" and consider getting an iPhone 🤣




Step 2
Check your email for an email from the Detroit Lions

Step 3
Open the email and click the blue "Accept Tickets" button.
IMPORTANT: You MUST click the accept tickets button or you won't have any tickets to use. If you're getting more than one ticket, you'll need to follow these steps for each ticket.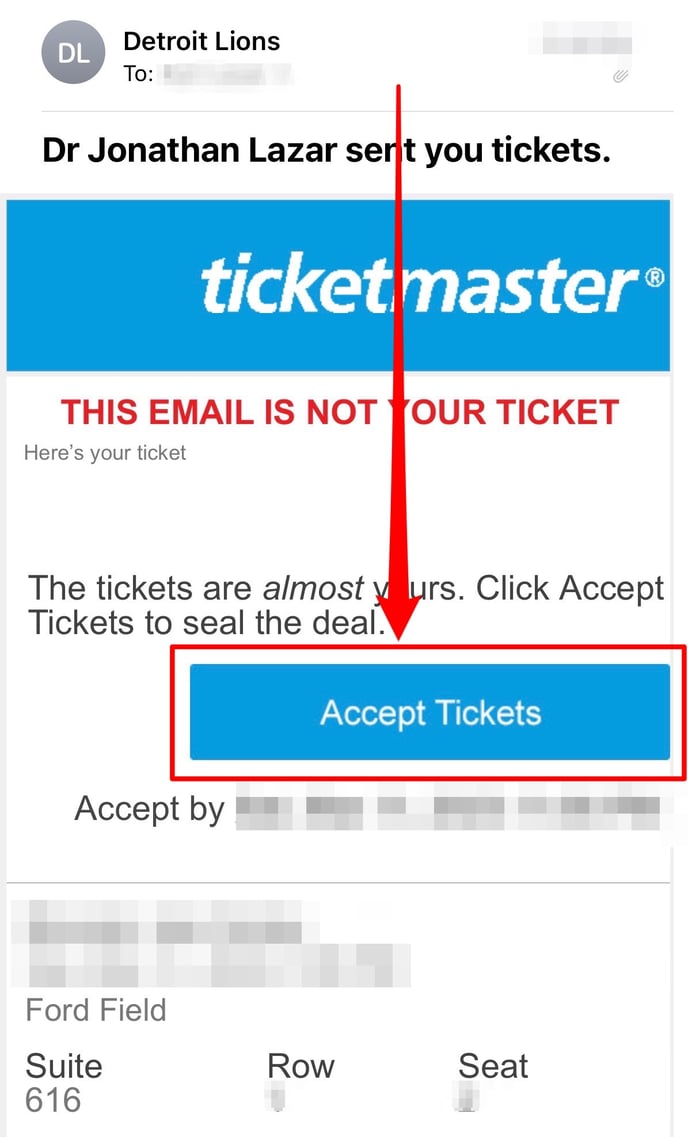 Step 4
Login or create a Detroit Lions Account
If you already have a Detroit Lions OR a Ticketmaster account (the Lions use Ticketmaster, so if you have an existing Ticketmaster account, you can use that and link your account with the Detroit Lions), login with your email (Green #1 below) and password (Green #2 below). Check the box to remember your email (Green #4 below) and then click "Sign In" (Green #5 below).
If you don't remember your password, click the "Forgot password" link (Yellow #3 below). If you don't get an email sent, that means your email is not registered with the Detroit Lions or Ticketmaster and you'll need to sign up for an account (Red #1 with an arrow below).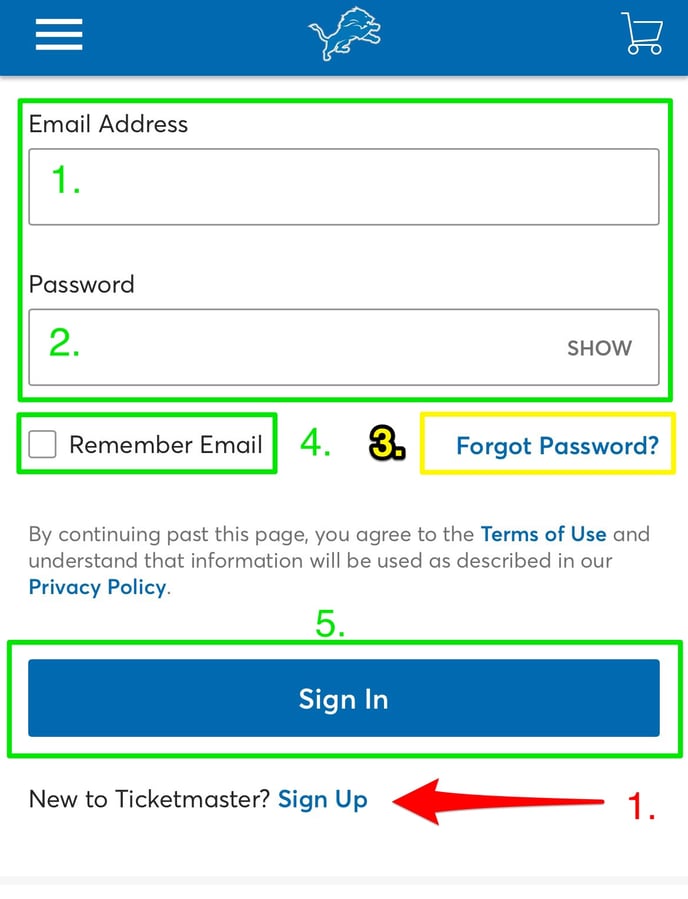 Step 5
Once you accept your ticket(s), the Lions app will open. Scroll down to view your tickets

Step 6
Select the ticket(s) you see at the bottom of the app screen.

Step 7
Once the tickets open in your Detroit Lions app, click the 'Add to Apple Wallet' option (Android users, please click the option most similar on your device).

While this step is not required, it's a very important step. During game and event days, cellular service is very bogged down. Adding tickets to your Apple (or Android) wallet will ensure you can get in regardless of cellular signal strengths.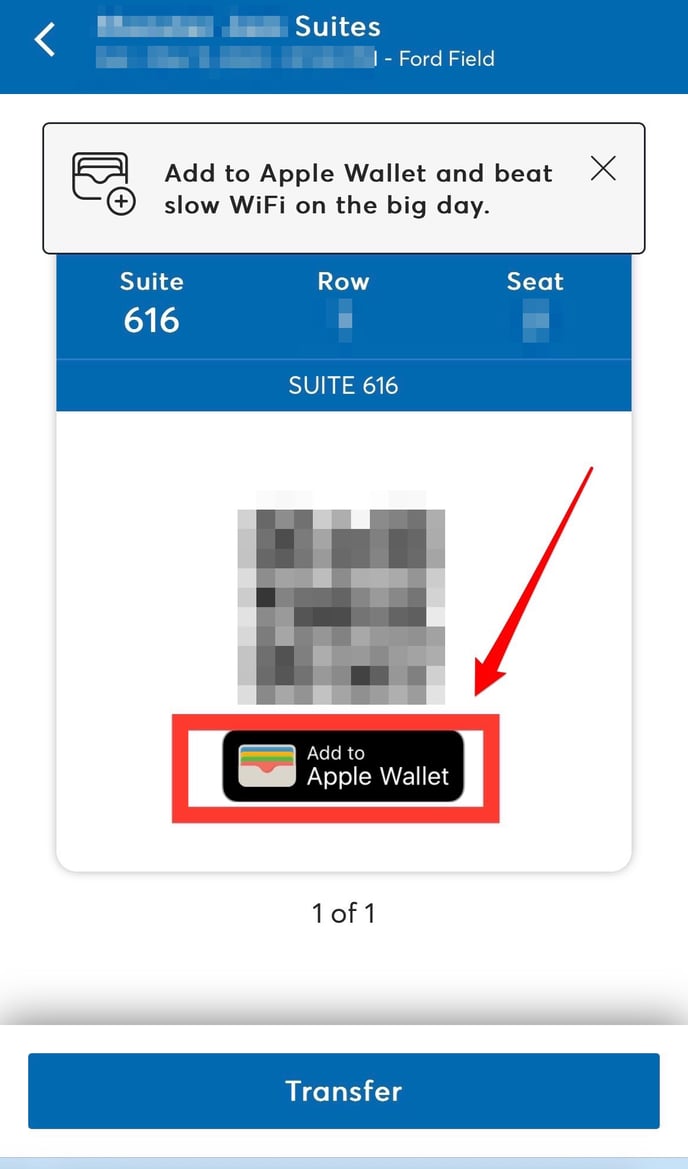 Step 8
Once your ticket opens in your Apple (or Android) Wallet, click the 'Add' link in the top right corner.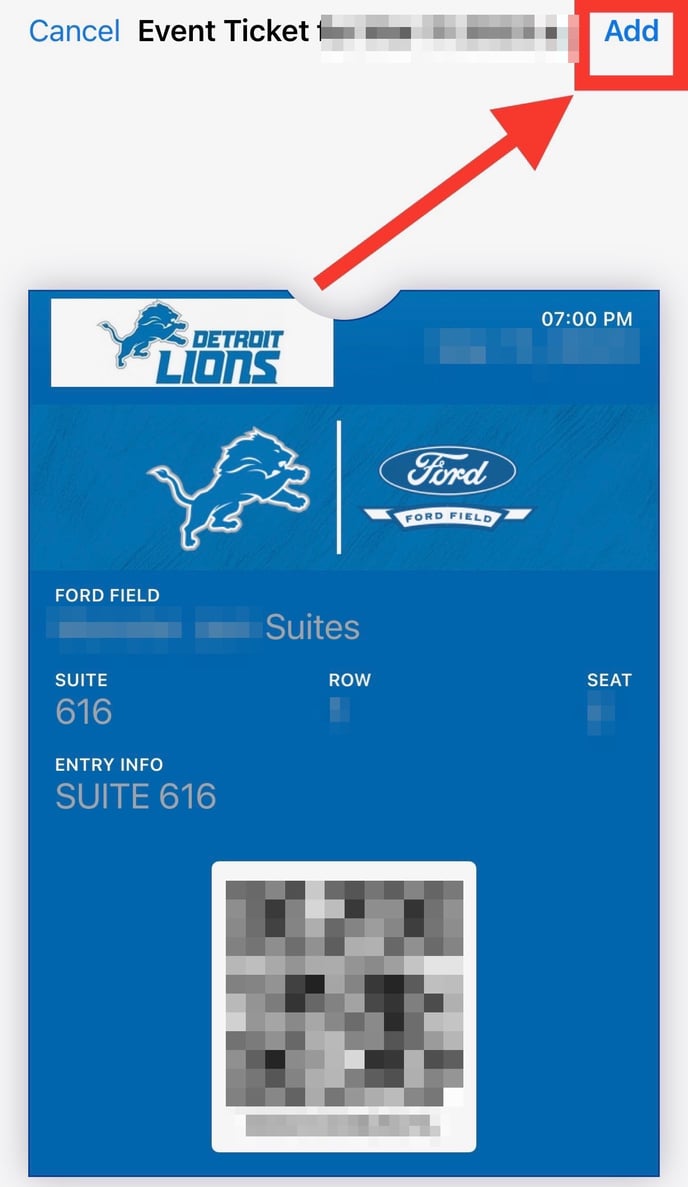 Step 9
Double-check that your tickets are in your Apple (or Android) wallet. On in iPhone, double-click your power button to access your wallet. You may also search for your 'Wallet' app.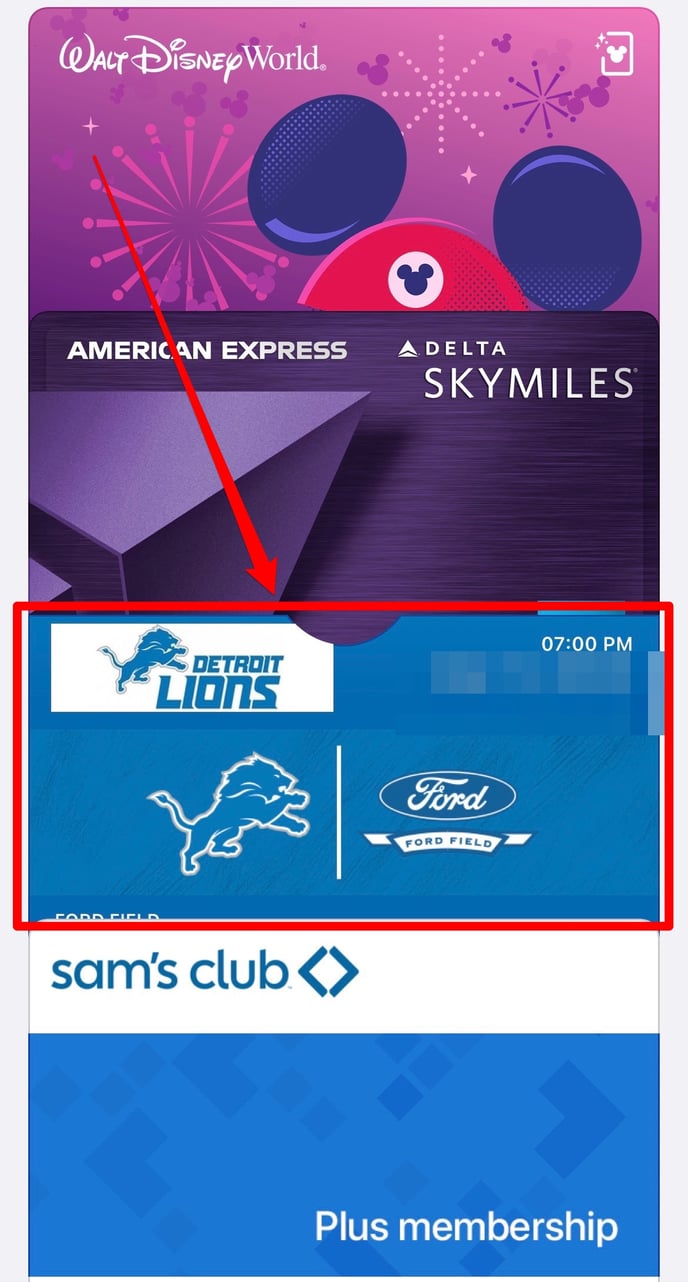 Step 10
Click on your Ford Field ticket(s) to make sure it opens. It should look like the image below 👇🏼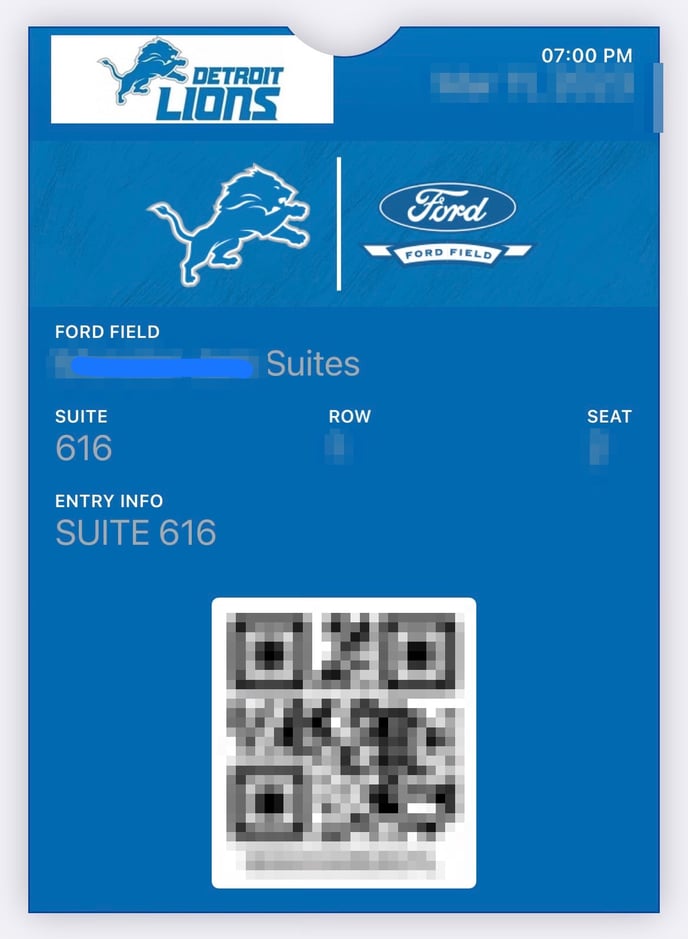 If yours looks like that, you're ready for the event.
REMINDER: Everyone in your group must have a ticket to enter. You can transfer your tickets to the rest of your group, or you can scan everyone in with the one phone.


To transfer tickets to the other people in your party, simply click the 'Transfer' button in the Detroit Lions App: